Dehydrated Gift Ideas
by: Kitchen Warehouse | November 4, 2022
It can be hard to come up with new and fabulous gift ideas year after year, especially for those people that seem to have everything already! That's why making homemade gifts from scratch can be a great option; especially edible gifts that people can either enjoy themselves or share with friends and family.
A super easy option is dehydrating. Now stay with us as we know it may not sound that glamorous, but did you know you can actually dehydrate almost anything - whether it's dehydrated beef for jerky lovers, candied fruits, citrus, chickpeas, even lollies?! And one of the great things about dehydrated food is that it doesn't require refrigerating, which means you can store it in a jar, airtight container or bag and enjoy it as a tasty snack on the go for lunchboxes, at the office or as a low fuss option when you're camping.
Read on for more dehydrated food ideas that everyone will love.
---
CANDIED FRUIT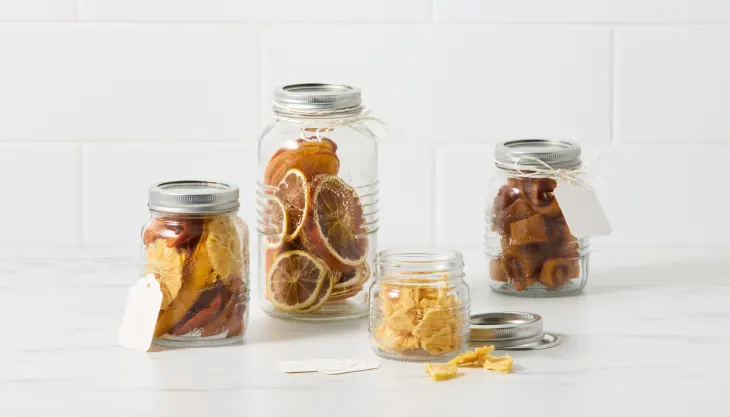 Candied fruit is not only a delicious sweet treat on its own but it also looks gorgeous when used to garnish and decorate cakes. All you need to do is boil your chosen fruits in a simple syrup for 20 to 30 minutes until the fruit or rind is transparent, lay them out to cool and then coat in sugar, then pop them in a dehydrator until they are dry and no longer juicy. You can even save the leftover syrup and pour it over ice cream or into cocktails. We suggest boiling the fruits in a syrup made with 1 cup of sugar, 1 cup of honey and 1 to 2 cups of water. Store candied fruit in a glass jar and decorate with ribbon.
---
DEHYDRATED CITRUS
Dehydrated lemon, orange or lime makes a pretty garnish for cocktails and can be added to sparkling or still water and herbal teas for extra flavour. Anyone with healthy citrus trees will tell you that they often find themselves with an abundance of spare fruit that they don't always get through. Short of giving it away, dehydrating is another great option to preserve excess fruit for future use, either for yourself or to give as a gift. Simply arrange your sliced citrus in a single layer on the trays in a dehydrator and dehydrate for 6 to 8 hours on 60°C, then store in an airtight glass jar.
---
CHICKPEAS AND BEEF JERKY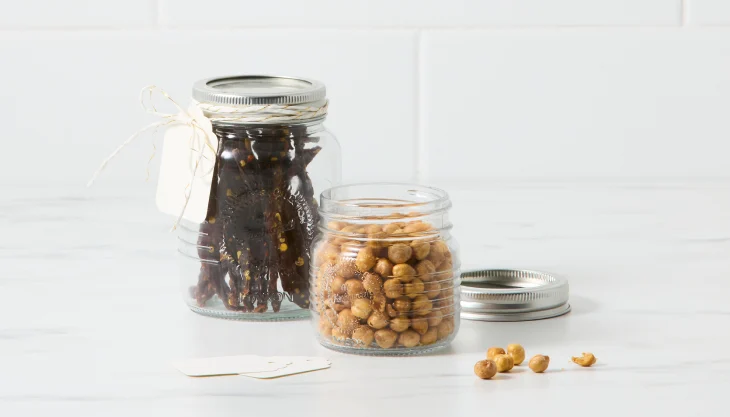 Looking for a gift for people that prefer savoury over sweet? Try dehydrating some chickpeas coated in chilli seasoning or coated in siracha sauce for an extra kick! And there's something for meat lovers too; beef jerky is a super tasty, healthy homemade option with no artificial colours or flavours and no preservatives.
---
DEHYDRATED LOLLIES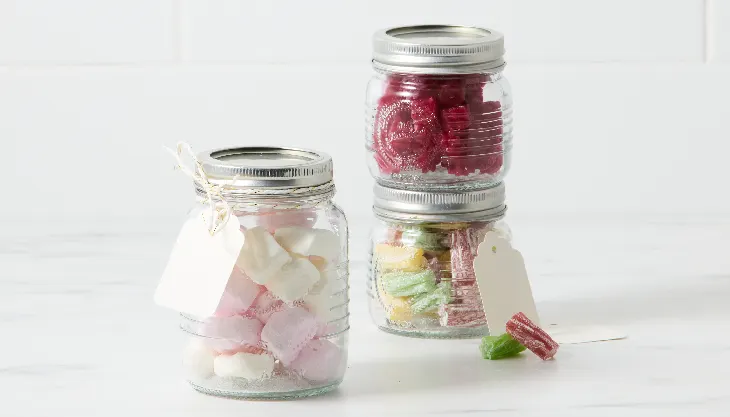 Who knew that you can dehydrate lollies?! Throw some marshmallows in the dehydrator for a crunchy version of this beloved sweet which can be crumbled over cakes, in hot chocolate or used to make your favourite Rocky Road recipe. A great gift option for both adults and kids.