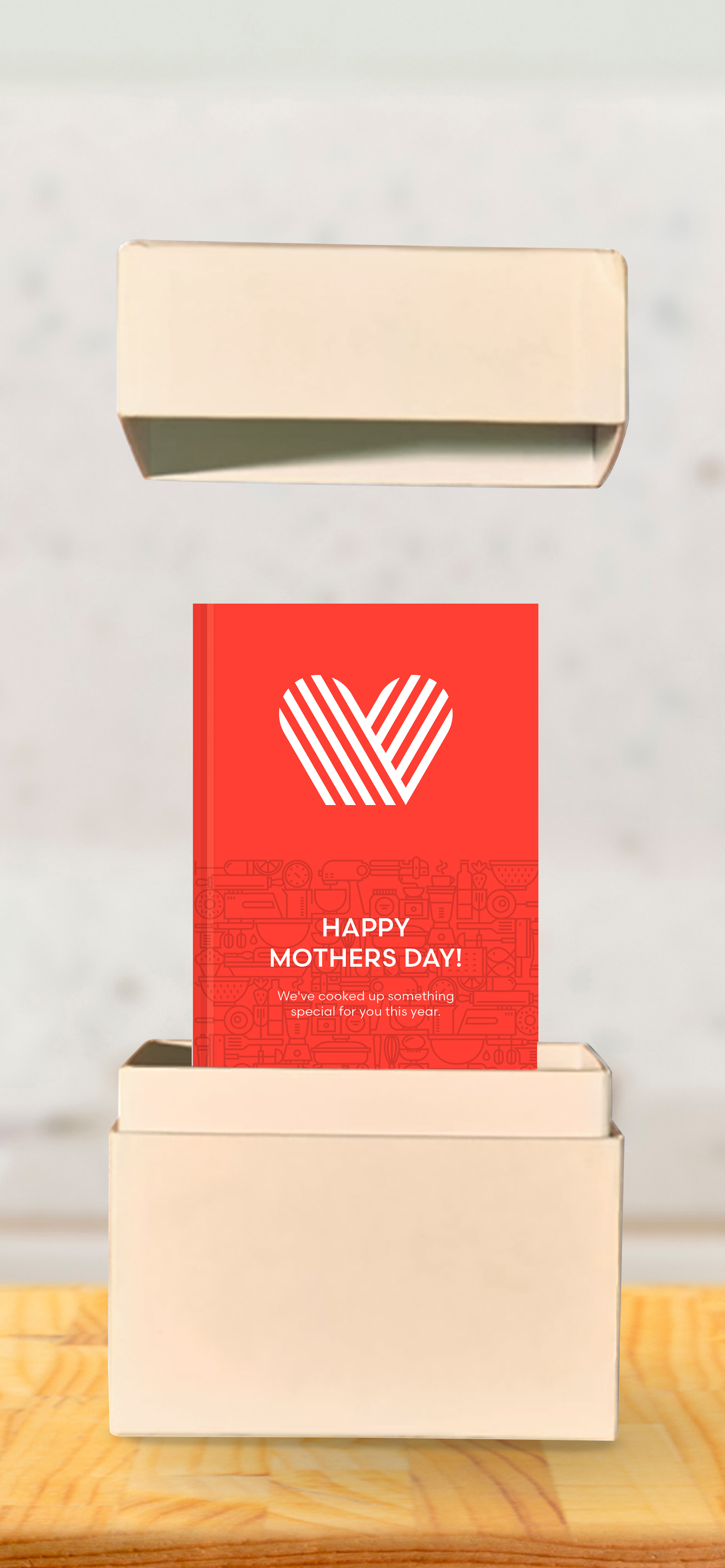 Gift Flick
A bespoke gift, delivered in seconds
Send a gift flick® and your loved one can unwrap their present before it arrives. Simply create a customised video gifting story, and deliver a digital version of your gift** straight to their inbox.
How it works
Choose the product to send as a gift.
Checkout and pay as normal.
Click the gift flick® option on the order confirmation page.
Create your personalised gift story and share the link with your recipient.
Your loved one digitally 'unwraps' the gift, while the physical item is on its way.
The benefits

Never miss a gift
Create a gift flick® in seconds and share the link digitally.

Deliver when you want
Simply share the link when you're ready to gift.

Add a bespoke touch
Create a custom video message to be sent with your digital gift.
No extra charge
gift flick® is a free service with every Kitchen Warehouse purchase.
Frequently asked questions
If you're buying a product or a voucher as a gift, gift flick® enables you to instantly gift it via email, sms or messenger in a personalised video gift story ahead of it arriving in the mail. Look out for the gift flick® option on the product pages of our website to see where you can add your personal touch to an amazing digital gift reveal. It's the perfect solution for those that aren't able to see their loved ones in person on special occasions and for those who leave gift shopping to the very last minute.
Five simple steps to using gift flick®:
Choose your Kitchen Warehouse gift
Click on the gift flick option
Create your gift story, and email or sms it to your loved on when you please
Your loved one gets the gift instantly, while the gift is on the way
No, it's a free service we offer to our customers.
We'll email you the link. The email will come from gift flick®. If you don't see it in your inbox, check your spam or promotions folder.
You'll need to check out and create a gift flick® separately for each gift recipient.
Yes, so long as you check out all the items in one transaction. You can show up to 6 products in a gift flick® gift story.
Yes you can, but be sure to do so before you complete the gift flick® process.
This is up to you. We provide you with a shareable link that you can send to them whenever you choose, via the digital messaging platform of your choice.
The voucher will be sent automatically to the gift recipient via email, based on the date you selected. gift flick® is an additional layer to reveal what you have purchased as a gift for the recipient in a personalised digital way.
It's up to you however most customers will just put in the delivery address of the recipient.
No, Kitchen Warehouse orders ship with a packing slip only, which does not include the item price. The purchaser will receive their tax invoice to their nominated email address once the order is ready for delivery.
Shop by Category
Gifting is easy at Kitchen Warehouse