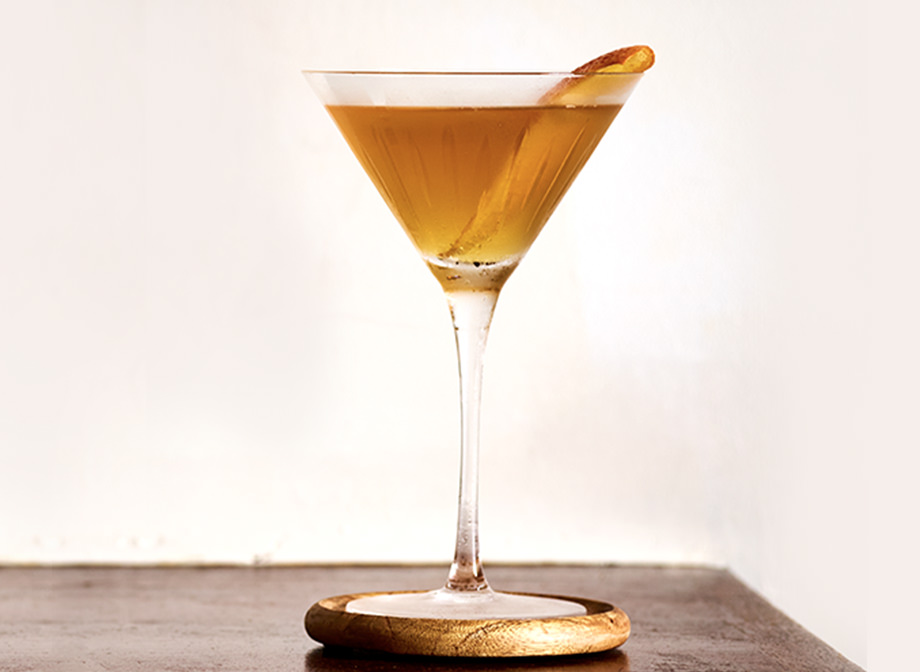 Ingredients
---
50ml rye whiskey
20ml apricot brandy
2 dashes of orange bitters
Champagne and lemon peel, to finish
Method
---
Assemble all ingredients (except Champagne) in a mixing glass and fill as much as possible with ice.
Stir until the mixture is very cold (after about 20 seconds or so of stirring), then strain into a chilled martini glass. Add a splash of Champagne and a lemon twist.
Tip: If preparing for a party or large group, assemble the whiskey, brandy and bitters ahead of time in a freezer friendly glass bottle, add 15ml of filtered water per serve and freeze for a few hours. When it's time to serve, pour straight from the frozen mixture and finish with the fizz and lemon twist.