Kitty Highball Cocktail
by: Kitchen Warehouse | April 04, 2022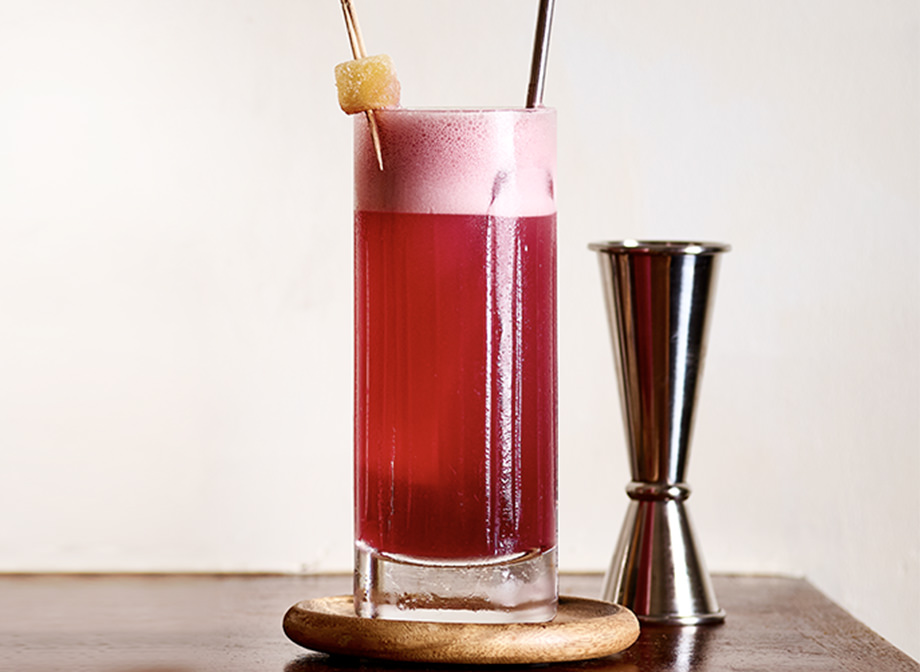 Ingredients
---
60ml red wine
25ml ginger syrup
15ml freshly squeezed lime juice
2 dashes of Angostura Bitters
Soda water, to top up
Method
---
To make the ginger syrup, combine eight parts granulated sugar to ten parts ginger juice. Stir together sugar and juice until dissolved and set aside.
To prepare, assemble all ingredients (except soda water) in a cocktail shaker (or a plastic container with a leak-proof lid) with one large ice cube or a handful of smaller ones.
Move around lightly to chill the mixture, then vigorously shake for ten seconds to aerate and dilute it.
Strain into a chilled tall glass over some fresh ice and top up with soda water to fill.
now available
Autumn Magazine
Celebrate the changing of seasons with
comfort food recipes, tips and inspiration
Read now